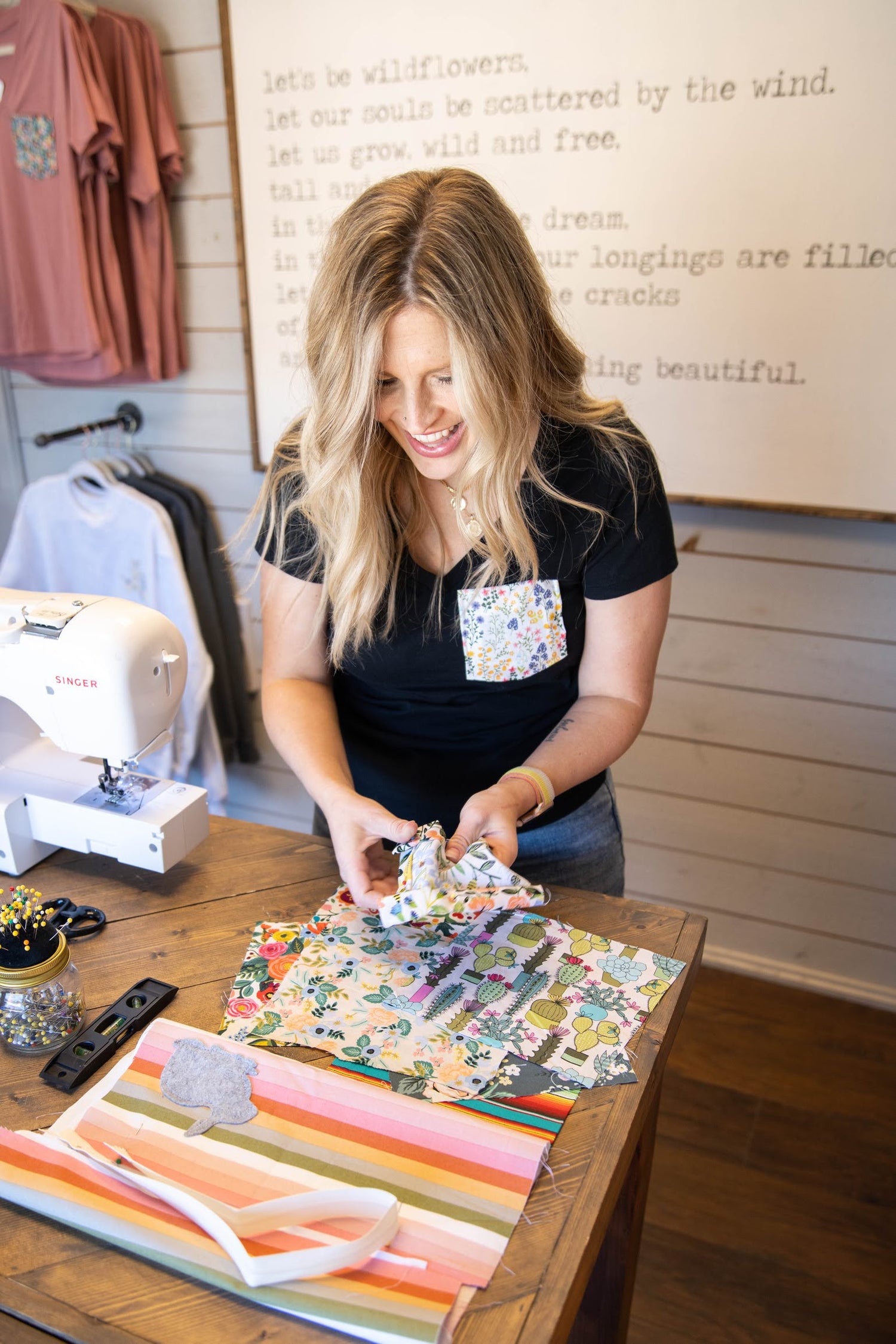 Welcome to Beautiful Chaos Shoppe!
Minimalistic, stylish, & fun pops of pattern...t-shirts inspired by a busy boy-mom.
xoxo, Christina
Shop now
Our Story
I've always been a tshirt & jeans girl. But as I got older, I wanted a minimalistic style with just a pop of pattern. For some reason, it was the best mix of casual & fancy. Pocket tees were the perfect solution, and even could allow me to match my three boys in a super simply style!
Discovering my love for sewing, I started creating practical, simple, & fun pieces like pocket tees, wetbags, & headbands!
Welcome to my handmade shop. I hope you love it!