Regular price
Sale price
$78.00 USD
Unit price
per
Sale
Sold out
Learn to Sew AND learn your machine (important to not give up when it gets stuck!) - Beginner's Sewing Class

Are you ready to unlock your creativity and embark on a sewing journey? Join our Beginner's Sewing Class and discover the joy of creating your own stylish garments and accessories. Whether you're a complete novice or have limited sewing experience, this class is perfect for you!

**What you'll learn:**

1. **Introduction to Sewing:** We'll start with the basics, introducing you to different types of sewing machines, tools, and fabrics.

2. **Machine Setup:** Learn how to set up and thread your sewing machine correctly, ensuring smooth and frustration-free sewing. Learn on your personal machine or borrow one of mine to figure out what you love about a machine!

3. **Sewing Fundamentals:** Master essential sewing techniques like straight stitching, zigzag stitching, and backstitching.

4. **Fabric Selection:** Gain confidence in selecting the right fabrics for your projects and learn how to work with them effectively.

7. **Basic Garment Construction:** Create simple garments like a tote bag, pillowcase, and more. We will make an infinity scarf as a part of class!

8. **Troubleshooting:** Learn how to identify and fix common sewing machine issues. This is THE MOST IMPORTANT thing I teach! Do not give up when your machine gives you issues. I'll teach you the what and why of each part so when it gets stuck you can fix it :) 

**What's Included:**

- **Expert Instruction:** I have been sewing for almost 10 years, and teaching sewing classes for 4 years! I love love love teaching kids, teens, and adults who are beginners!
- **Sewing Machines:** You can bring your own sewing machine or use one of our high-quality machines during class.
- **Materials:** We provide the fabrics, threads, and notions you need for the class projects.

**Class Details:**

- **Duration:** This is a 1.5/2 hour class (depending on questions) and you will leave knowing how to sew confidently!
- **Location:** Divine Savior Academy Creative Lab Classroom
- **Cost:** $78/person. This includes time of instruction, location rental, & materials for learning
- **Dates:** September 26th, 6:45pm-8:30pm

**Who Should Attend:**

- Beginners with little to no sewing experience. (ages 14+)
- Those looking to explore their creative side and develop a valuable skill.
- Anyone interested in making their own easy holiday gifts!!

**Why Choose Us:**

- **Supportive Environment:** We foster a welcoming and encouraging learning environment for all skill levels. I love love love teaching beginners and explain things in an easy way!
- **Hands-On Learning:** I am a very visual learner and make sure to tell, show, and then have you do it so you can visualize all the working parts!
- **Small Class Sizes:** Personalized attention ensures you'll get the help you need. 
- **Fun and Social:** It's always fun learning in groups! You can help each other and bounce creative ideas off one another!



Share
View full details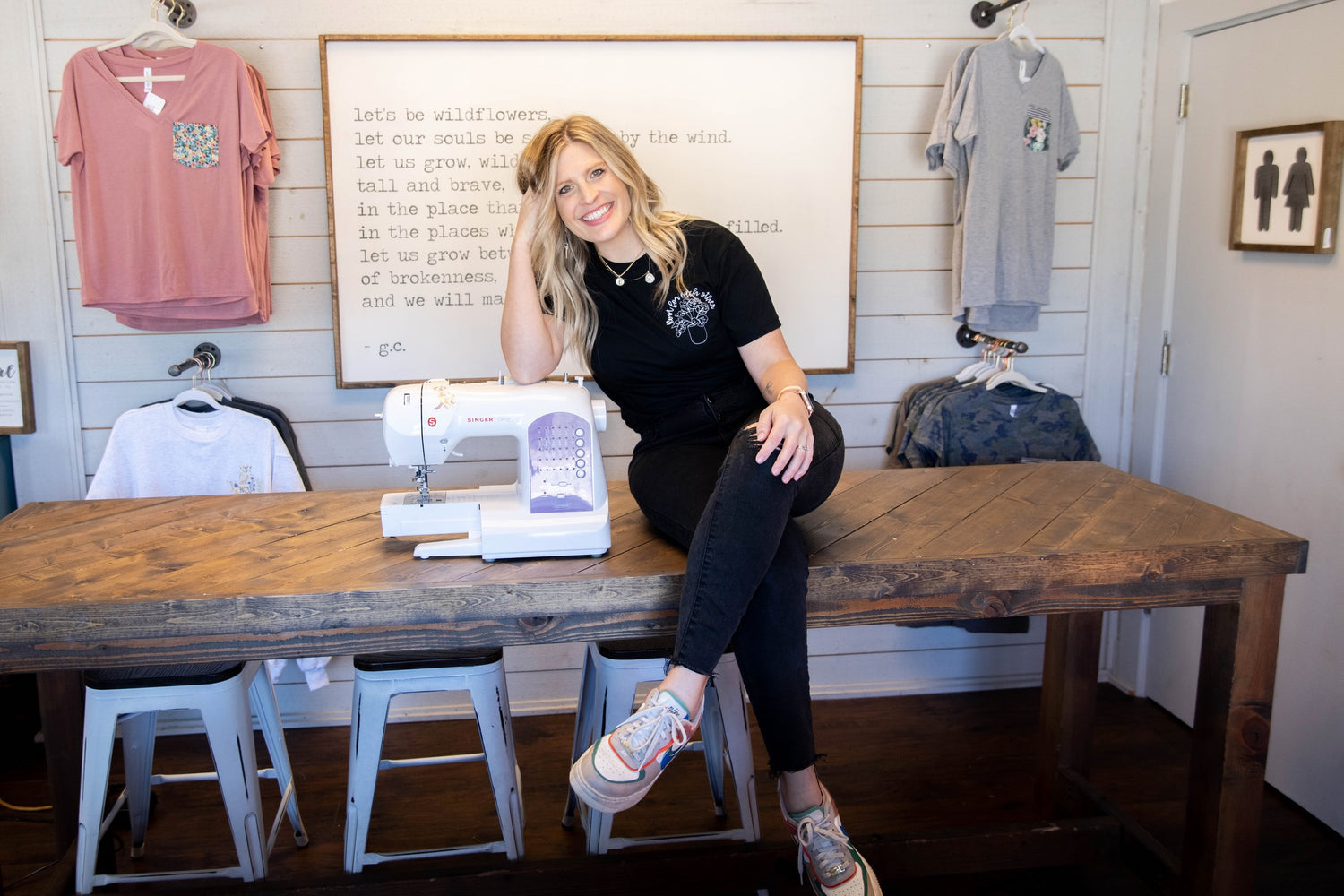 Inspire Creativity
We love helping people discover and grow their love for sewing! We offer in person classes, kids summer camps, & private lessons.
If you're not local to Georgetown, Texas, you can always check out our youtube channel with step-by-step guides to learning your sewing machine and beginner's projects.