Regular price
Sale price
$50.00 USD
Unit price
per
Sale
Sold out
This set includes one adult pocket tee and one baby/toddler/youth pocket tee. 
Our ghost set features a unisex gray pocket tee with metallic ghost pocket & a purple onesie or t-shirt depending on size with same metallic ghost pocket.
Introducing our Mommy and Me Halloween Pocket Tees – a bewitchingly adorable duo that lets you and your little one share the spirit of Halloween in matching style! Embrace the magic of the season together with these charming tees designed to capture hearts and create lasting memories.

Crafted with love and attention to detail, these pocket tees offer a comfortable and playful way for both you and your child to celebrate Halloween. The soft and cozy fabric ensures a comfortable fit, perfect for everything from pumpkin patch outings to festive family gatherings.

The standout feature of these tees is their enchanting front pockets, each adorned with a delightful Halloween-themed design. From friendly ghosts to grinning pumpkins, these pockets add a touch of whimsy and a hint of spooky fun, providing a place for small treasures or candy – a must for any trick-or-treating adventure.

Our Mommy and Me Halloween Pocket Tees come in matching designs that are sure to melt hearts and spread smiles. The coordinated colors and playful patterns reflect the joy of the season, creating an adorable and heartwarming visual statement.

Whether you're attending a neighborhood costume party, creating spooky crafts at home, or exploring the neighborhood for treats, these tees will make your Halloween experience even more special as you and your little one showcase your unique bond.

Share the magic of Halloween with our Mommy and Me Halloween Pocket Tees. It's not just clothing; it's a way to create cherished memories and celebrate the joy of the season as a dynamic duo. Embrace the enchantment, dress in matching style, and enjoy a Halloween filled with love, laughter, and togetherness.
Share
View full details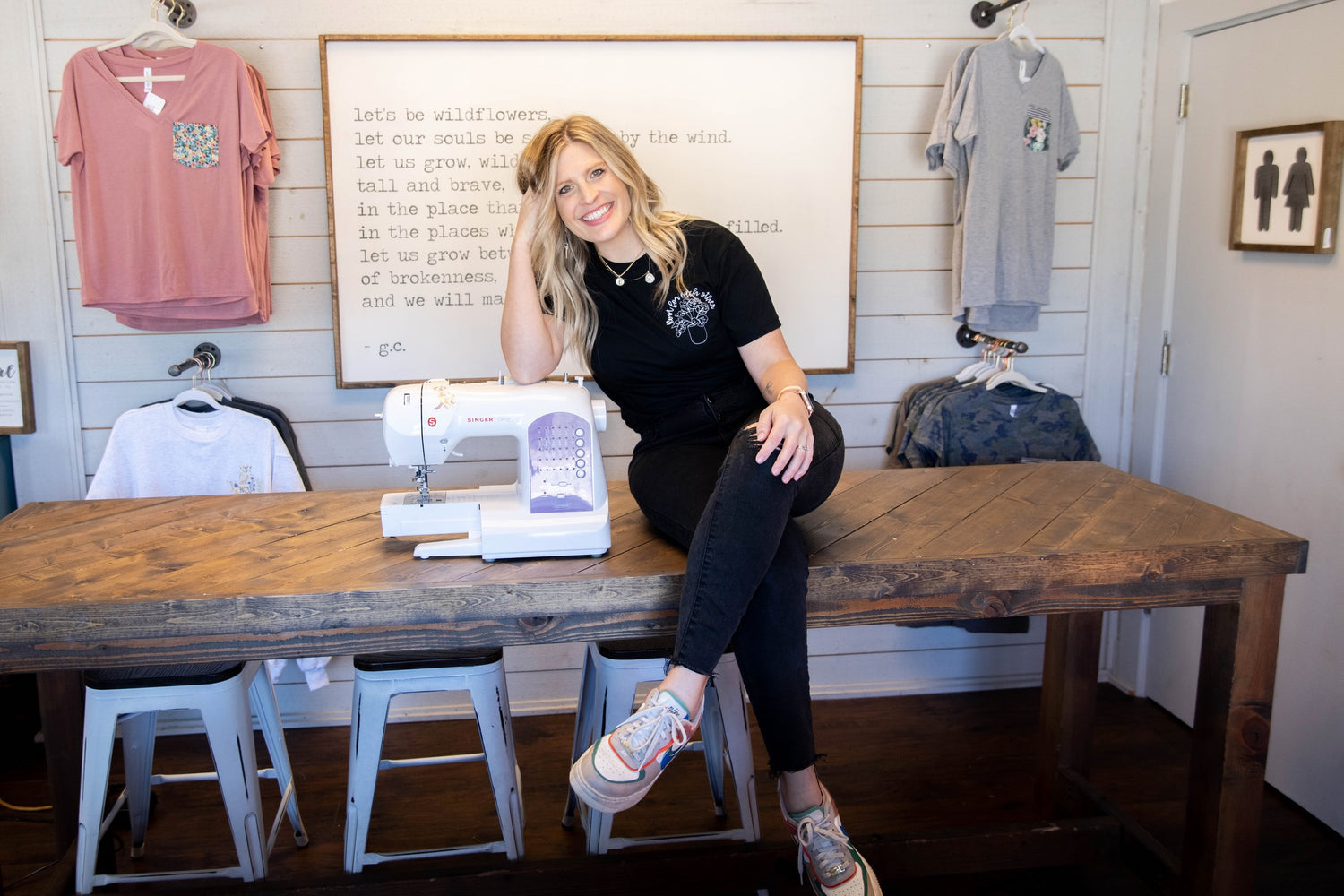 Inspire Creativity
We love helping people discover and grow their love for sewing! We offer in person classes, kids summer camps, & private lessons.
If you're not local to Georgetown, Texas, you can always check out our youtube channel with step-by-step guides to learning your sewing machine and beginner's projects.